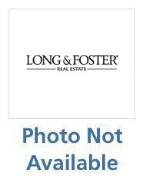 8701 Georgia Ave, Suite 100
Long & Foster Companies has evolved over the past 39 years to become not only a multi-faceted, full-service homeownership company but also the largest privately-owned real estate brokerage company in the nation. The company currently has 250 sales offices and 16,500 sales associates that operate in the seven-state Mid-Atlantic region. It boasts reported 2006 sales of $65.1 billion.
Long & Foster has offices and associates in Virginia, Maryland, Washington, D.C., Pennsylvania, New Jersey, West Virginia, Delaware, and North Carolina. It provides services including the sale and purchase of homes, land, and commercial properties; mortgage, title, and insurance assistance; insurance offerings; and relocation and settlement services.
#1 in the Mid-Atlantic
Best Trained and Most Equipped